What Does It Take to Change the World?
Sulapac is a multi-awarded startup developing and marketing sustainable, beautiful and functional materials designed to replace conventional plastics. We believe that a plastic waste-free future can be achieved through active collaboration between different sectors, political institutions, businesses, and academia. We also believe that a small company from Finland can play a major role in accelerating the change towards a cleaner tomorrow. 
Incomplete regulation is no excuse to stop innovating
There's a wide consensus that in order to curb the global plastic waste problem, we need a set of solutions including enhanced recycling, reduction of plastic consumption, reuse models, and new material innovations to replace conventional plastics with. 
The latter is a rapidly developing sector with a wide range of different types of biomaterials, some of them with significant commercial potential. Some of the new materials are truly sustainable, some only slightly better compared to the traditional. For businesses looking for sustainable material alternatives it can be challenging to identify the optimal choice. The fact that the standardization and regulation regarding new biomaterials is still under development, makes things even more complex. However, we cannot afford to wait until it's all set up. The world needs new sustainable solutions right now. 
We cannot afford to wait until it's all set up. The world needs new sustainable solutions right now.
In order to provide sustainable and attractive alternatives to plastic today, we have to have the boldness to set direction, strength to move upstream and endure risks. 
For some of the sustainability features of Sulapac materials there's no certificate, standard or commonly adopted criteria, so we have created the criteria and validation scheme of our own, which we communicate transparently and openly. We are also in constant interaction with a wide base of stakeholders and ready to react to the changes of the regulatory environment.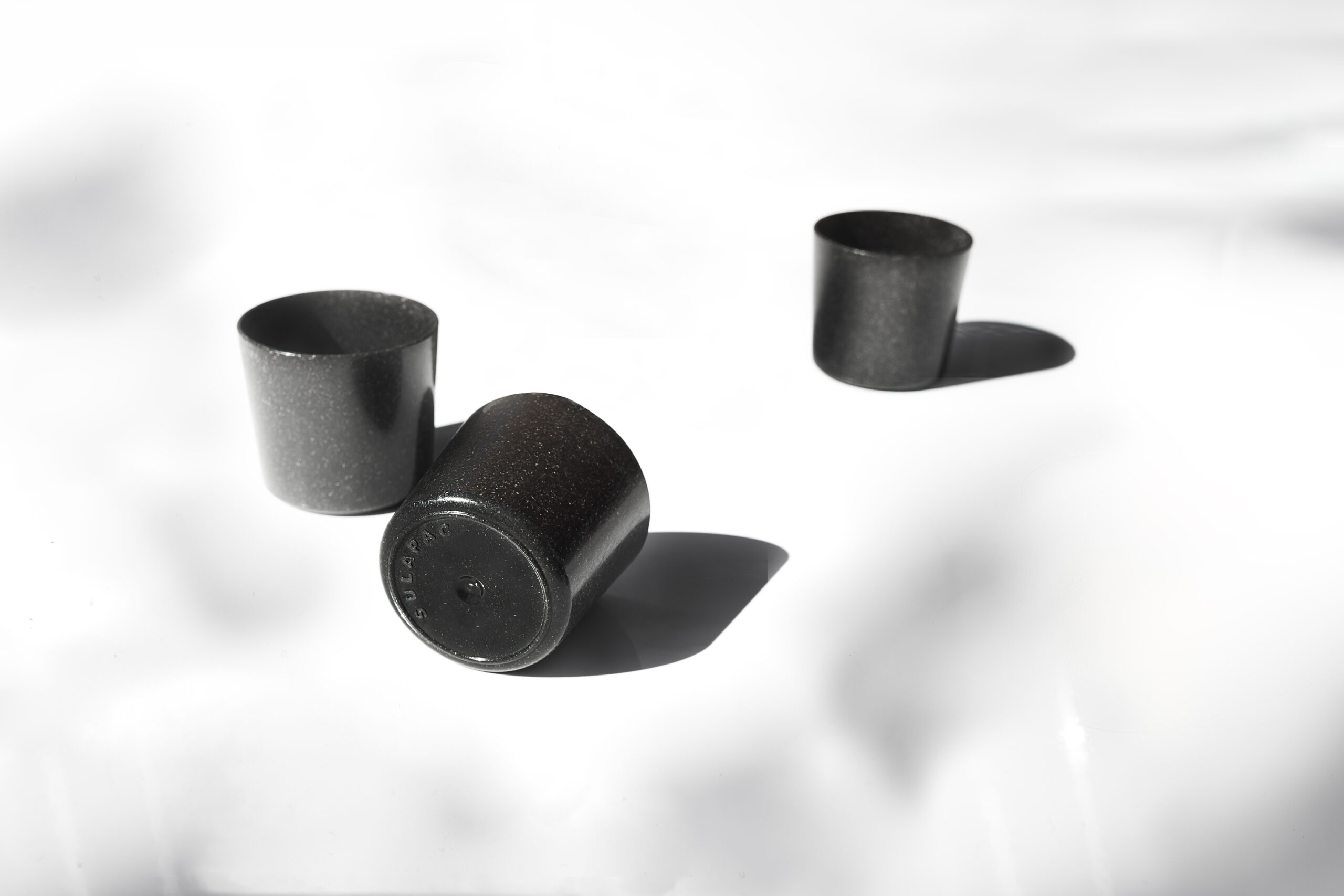 From science into practice
Working on your innovation in the lab until perfection is a pit hole that many young companies fall into. Keeping high standards is a good thing, but then again, innovation which is not adopted into practice doesn't help the planet. We need concrete solutions out to the market, combined with the philosophy of continuous improvement. 
Innovation which is not adopted into practice doesn't help the planet.
As Sulapac has created something unique and truly valuable, it is our responsibility to make sure it is adopted in a reasonable time scale, and also, as widely as possible. The bigger reach we get to our material the better in terms of plastic waste reduction. To accelerate our scaleup we have partnered up with global players such as Stora Enso and Chanel. Piloting with real clients allows us to get feedback and develop our products further. 
So, releasing something to the market doesn't mean we're 'done'. Sulapac is committed to continuous improvement and our team works hard every day to create even more sophisticated solutions that are even more sustainable and even more functional than the current ones. Each day we can become better and make smarter decisions, and so can you. It can be small things too, but what is essential is that we keep evolving and driving the change.
Releasing something to the market doesn't mean we're 'done'. What is essential is that we keep evolving and driving the change.
Setting new standards
Sulapac aims to become the new standard in sustainable materials replacing plastic. When we talk about sustainability, we mean it in a holistic way. At Sulapac sustainability has been taken into consideration throughout the entire value chain, from raw material selection to end-of-life. In terms of end-of-life, we also consider the worst-case scenarios: if Sulapac material ends up in the ocean or landfill, it biodegrades in a similar time scale as tree leaves, and leaves no permanent microplastics or any hazardous chemical behind. 
Some material developers add a tiny fraction of plant-based ingredients to their material and claim it sustainable. It may be better than a fully oil-based product, but for us this is far from enough. Our Premium and Universal recipes in the market today are 100% biobased. Our goal is to use only bio-based or recycled raw materials in all our products by 2025. We also aim to maximize the use of feedstocks from industrial and agricultural side streams, and this already applies to the wood we use.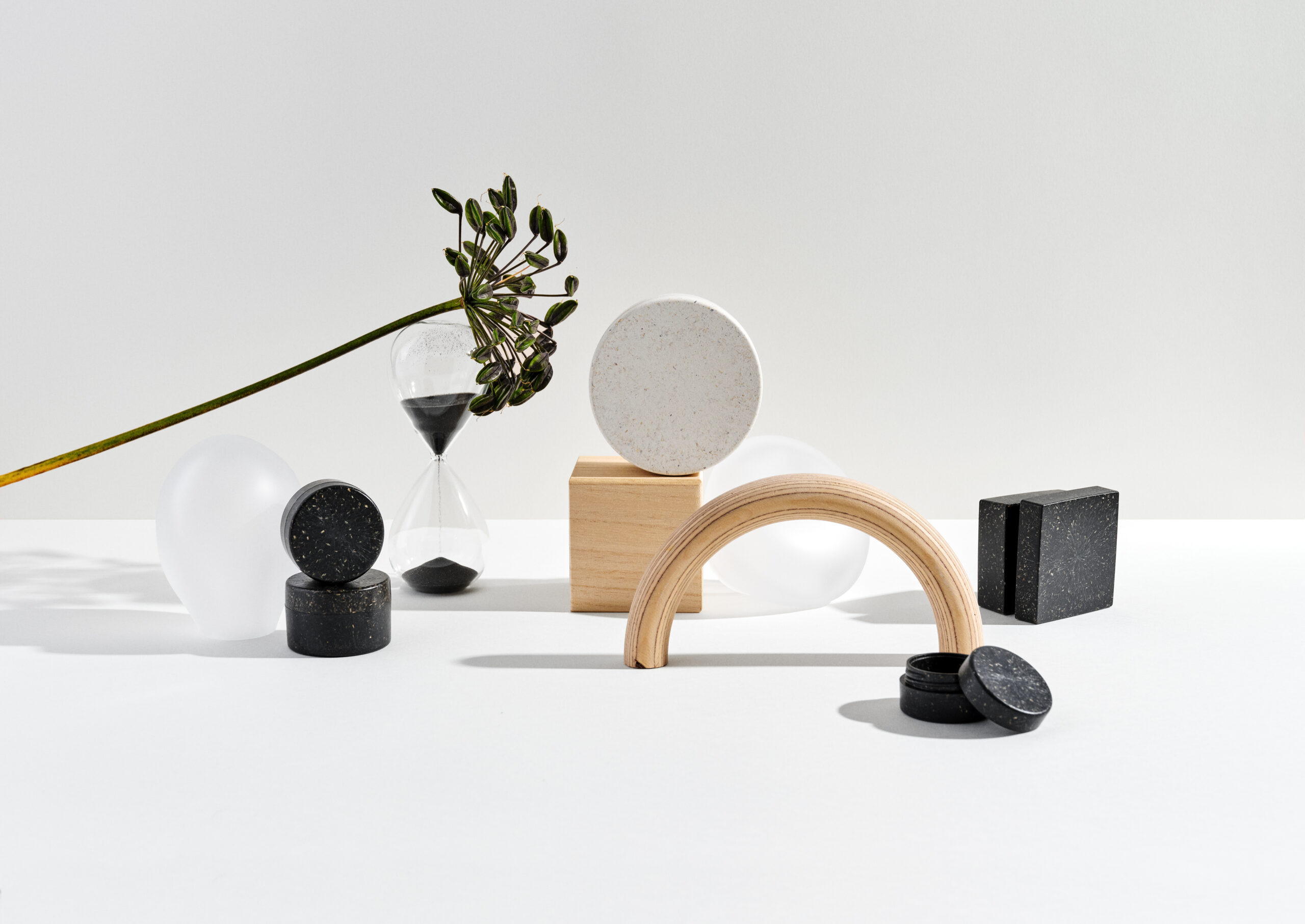 Saving the world together
The scale of the plastic waste problem means that no player or group can solve the issue on their own, but we believe that together we can succeed. What is needed is an effective systemic response. This means that action is required across governments, industries and individuals.
We at Sulapac cooperate with various partner companies and organizations such as the Ellen MacArthur Foundation, Technical Research Centre of Finland, and Aalto University to come up with best practices, find synergies, and exchange knowledge. We are also constantly interacting with various public sector stakeholders including waste management authorities and EU legislators.
The covid19 pandemic has already proven the humankind to be capable of changing its behavior collectively, drastically and quickly. The swift changes have brought humanity back to some basic questions. What do we stand for? Where could we act collectively to change the world for the better? Now is the time to turn the tide. Are you with us?
Ami Rubinstein is the Deputy CEO of Sulapac. He is passionate about creating 'another Finnish success story' and heading Sulapac's journey to becoming the new standard in sustainable materials replacing plastic