Raseko walks with the pioneers
SHIFT is a joint effort of the crew, the partners, and the magnificent group of students and volunteers. Maria Taipale, Ph.D. Director of Education and Training Consortium at Raseko, writes about why Raseko, a Regional Education and Training Consortium, has decided to collaborate with SHIFT year after year. 
Raseko has participated in SHIFT from the beginning, and the festival is meaningful for the school for many reasons. As an organiser of secondary vocational education, Raseko creates learning environments for the students. Environments, in which it is possible to gain skills and abilities for professional development and for improving know-how to make progress in one's career path. 
Raseko wants to offer an up-to-date, modern learning environment, which operates in close collaboration with the business world. To achieve this, events and networks like SHIFT are needed.
It's not just you, it's the people around
In SHIFT Business Festival, the attendees and the crew have the opportunity to set up networks with innovative businesses. When you look to the future together with pioneers, you will have the courage to see the opportunities and objectives which you otherwise would not see. When you listen to the ideas, implementations, and thoughts of enthusiastic and competent minds, you will also want to realize your own visions.
In SHIFT, the attendees are able to live the international co-operation in a genuine manner and to experience the international "happening". Every year, the stage program has been thought-provoking and challenged the status quo. Learning happens also unnoticed, and for that, the special atmosphere of the event creates a good framework.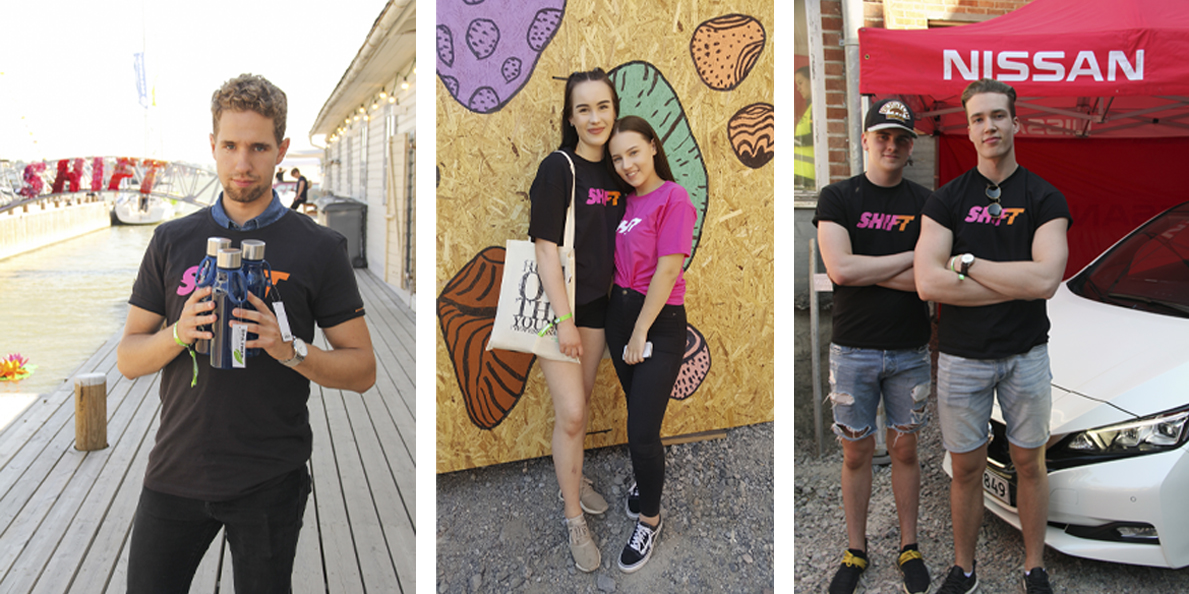 SHIFT creates win-win situations
SHIFT has from the first beginning based on the magnificent team spirit of the volunteers. And that's something we want to build as a part of what it is to belong to Raseko. Our goal is that Raseko students will realise the meaning of networks, co-operation, and teamwork in their working life and in their careers. To receive something, you also need to give something. 
The win-win principle means that with their operations, both parties create added value for each other. That's why Raseko has every year invested greatly in organizing SHIFT. Raseko students have participated in constructing and deconstructing the event, in the customer service, and in other assignments.
Raseko walks with the pioneers because we want to learn, to be alert to notice, and to offer the best for the students. That's why SHIFT – also this year.

Maria Taipale
Ph.D. Director of Education and Training Consortium