The story of SHIFT Business Festival.
When a few people first came up with the idea of SHIFT, no one took them seriously. "The location is all wrong! This could maybe work in Helsinki", the critics said. "Oh come on, how can you incorporate health, learning and energy. No. No. No." the crows mongered: "Are you seriously incorporating arts and culture with business? You are plain mad!"
The few with a dream were determined. They did not pay attention to the crows, and their ranks started to grow. Now a handful, the courageous ones started to evangelize other individuals, companies, and organizations with a vision and determination to look challenges in the eye.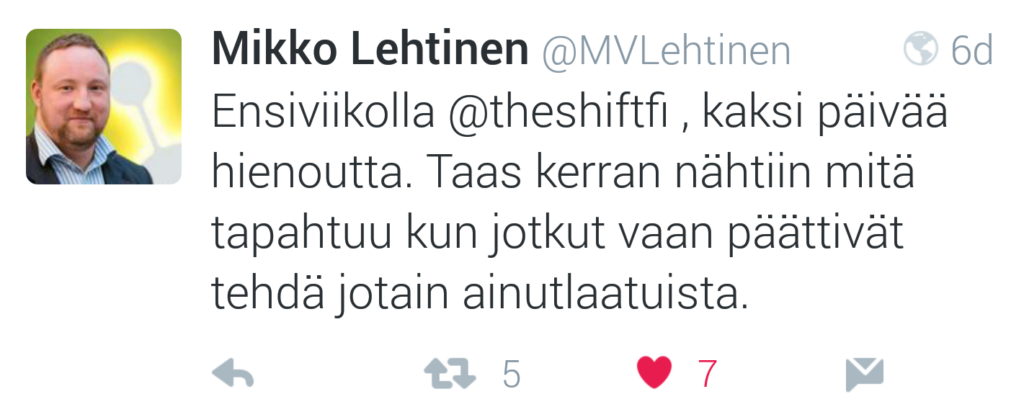 The first company to share the vision was Turku Technology Properties. This company truly understood that the future of tomorrow is built today – and you need to be active to shape it. When the handful had secured their first big partner, they knew they were on the right track.
On the 31st of May 2016, the few people with a vision had grown into a movement of 1000 individuals, over a hundred organizations spanning from corporations and startups to public sector, and 150 volunteers working on site. SHIFT Business Festival was born. And wasn't she a beauty!
The few and the handful would like to thank all the SHIFTers from partners and visitors to volunteers – and also our critics, you helped us grow. We know that this is 'only' an event, but as you can see from our story, a few people with a vision can grow into a movement, and as we all know movements can change the world. Our message – SHIFT's message to all of You is: be courageous, be bold, tomorrow will come. The big question that begs an answer is: are You a passive bystander or an active shaper of the future? Be a shaper, be a SHIFTer.
SHIFT 2016 at a glance: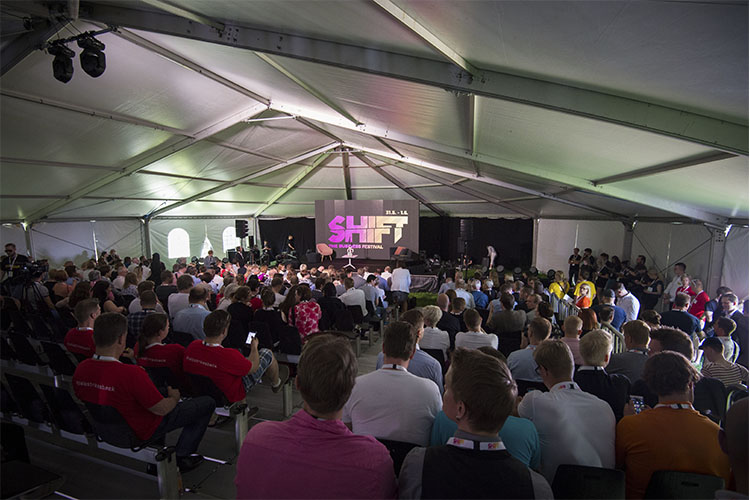 Opening show about to start!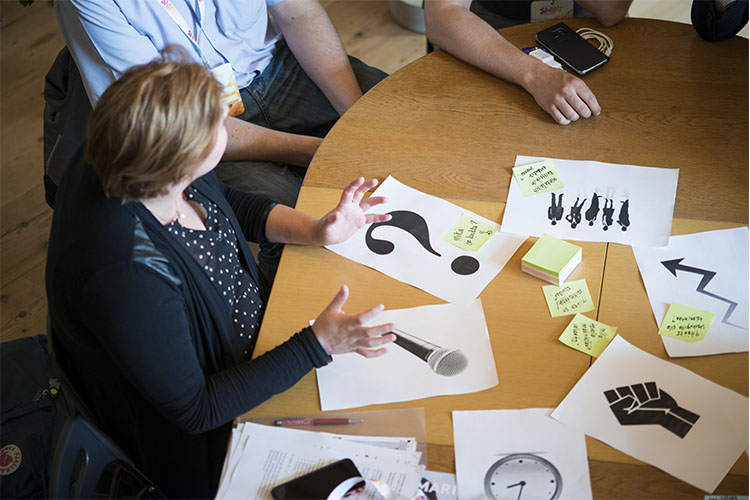 SHIFTers creating the future in interesting workshops.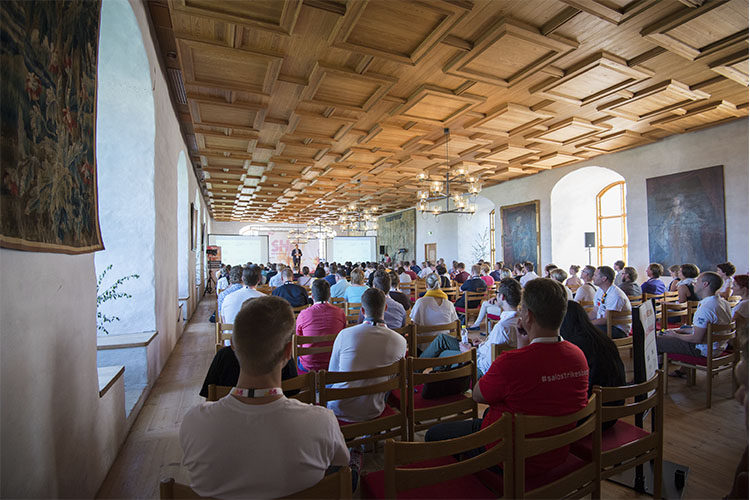 Full house at King's Hall listening to keynote Ravi Belani.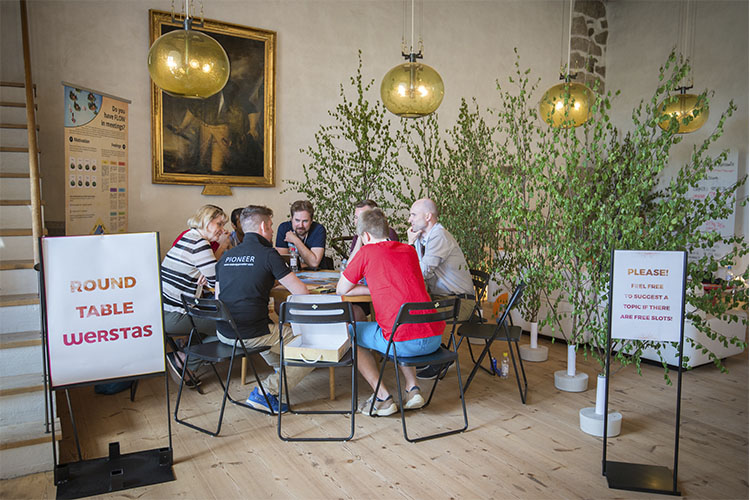 One of the most popular workshops "The end of chaotic, boring & inefficient meetings" of SHIFT 2016 in progress.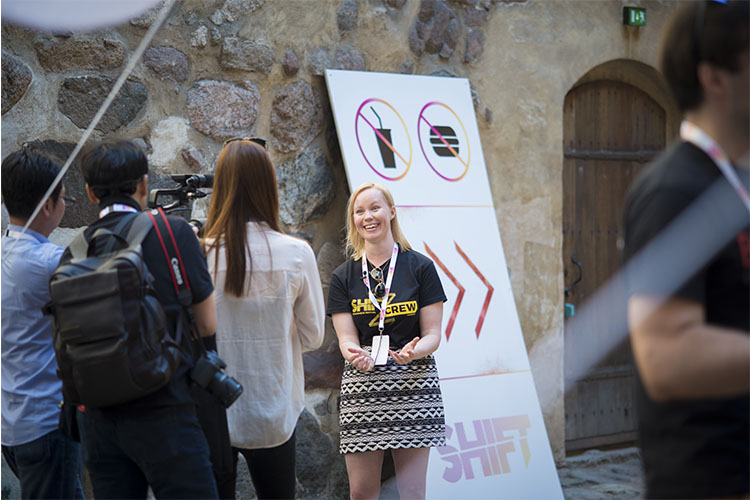 South-Korean TV reporters interviewing SHIFT's creative director Erika Halonen.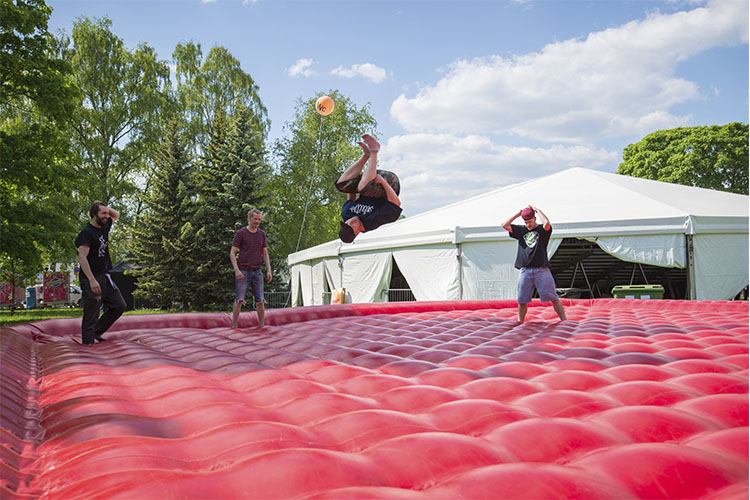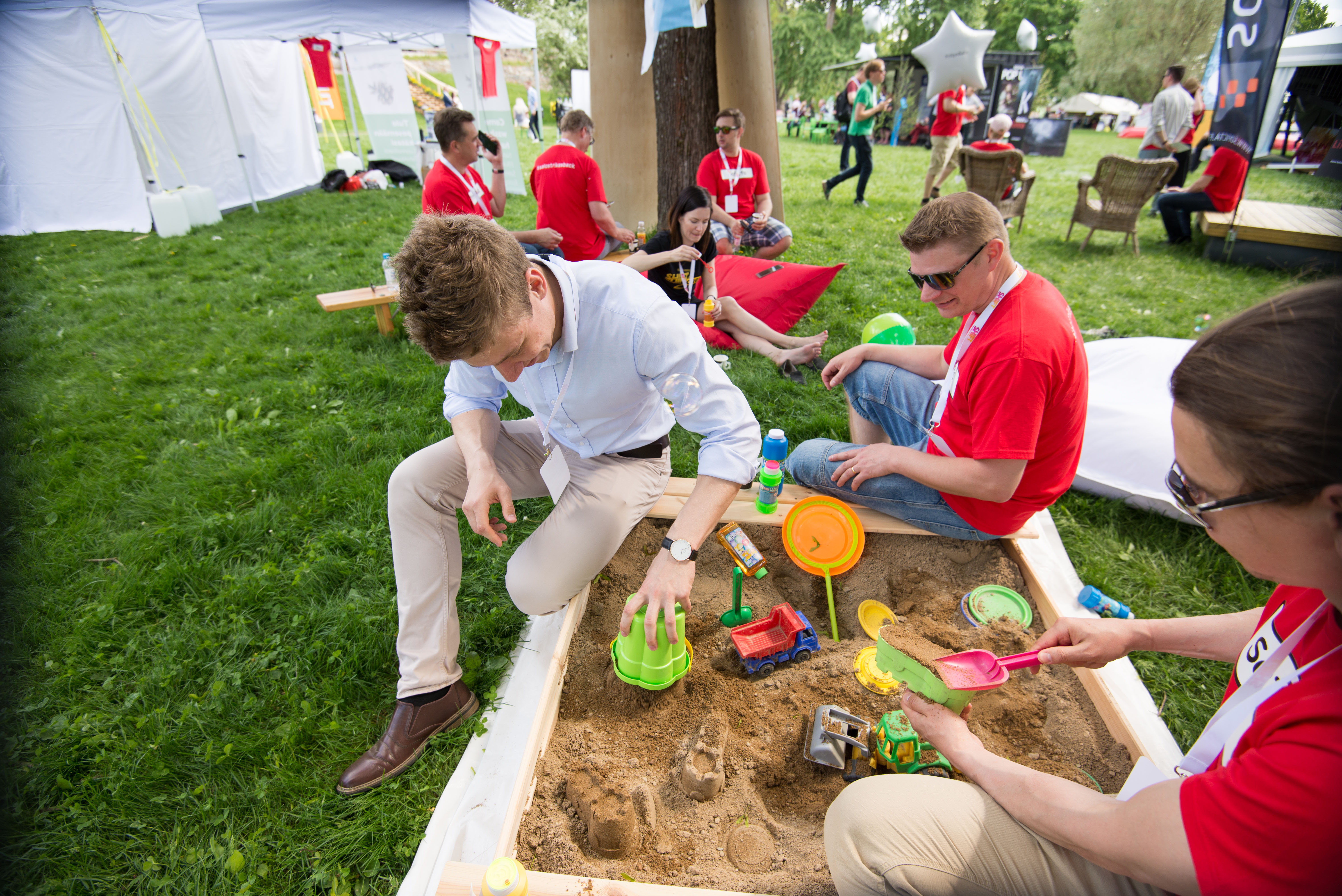 A few of SHIFT's 1-1-meeting spots. Talk about networking in a new way!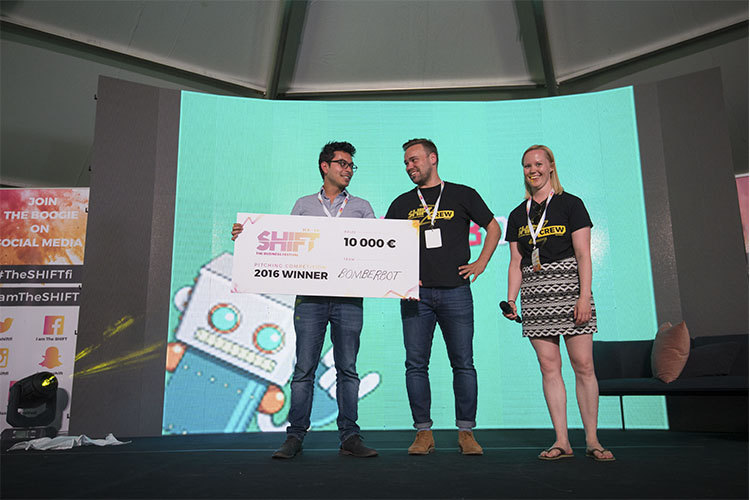 Winner of The SHIFT pitching competition and the main prize of 10 000€ – Bomberbot!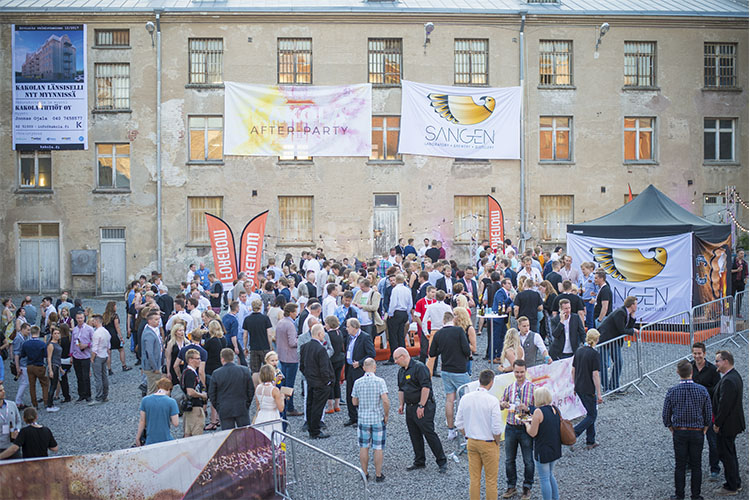 The legendary Kakola afterparty was a success.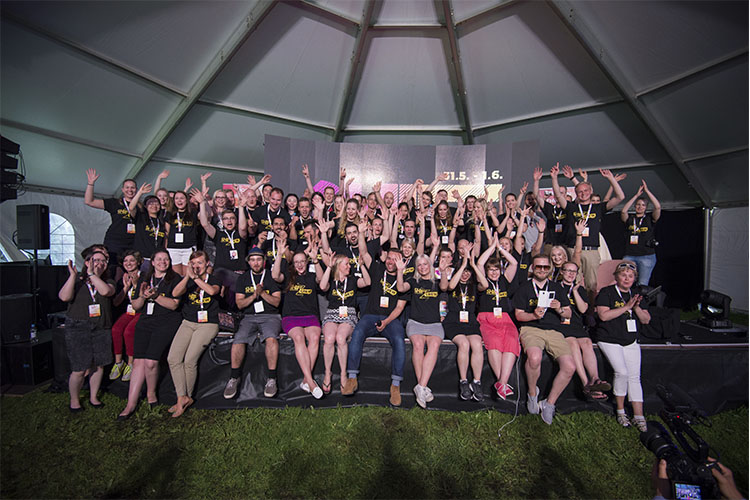 The SHIFT 2016 crew thanks all of you for making SHIFT possible. See you next year! Check out the SHIFT 2018 FB event!
© Emmi Kiesvaara
Check out SHIFT's photostream on Flickr.